Artist, Cartoonist Bruce Cochran—Guest Post By Dave Zumbaugh

Bruce Cochran, 86, passed peacefully on Monday, August 22, in Jacksonville, Fla. Cochran fashioned a 63-year career as an independent cartoonist, illustrator, painter and writer, and was considered a trailblazer in outdoor sports humor. With a fine-tuned appreciation for the absurd, his brilliantly funny cartoons reminded sportsmen and women not to take life too seriously. His art was published in American Waterfowler, USA TODAY, Playboy, Field & Stream, On Wisconsin Outdoors and dozens of other publications.
Cochran was an award-winning lifetime member of the Outdoor Writers Association of America. In 2017, he earned the OWAA's most prestigious honor of Excellence in Craft. He also authored 15 books, selling more than 100,000 copies. Despite his barbed and funny creations, Cochran had a serious love for the great outdoors and was happiest when he was fishing with friends and family or hunting alongside one of his black Labrador retrievers.
Born in Okl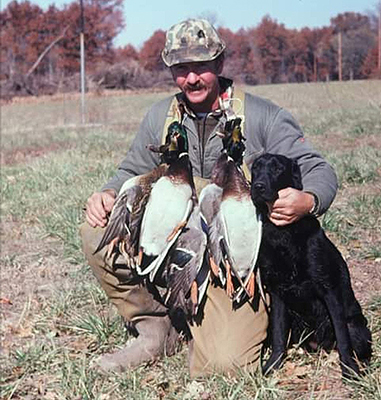 ahoma City, Okla., Cochran spend most of his life in the Kansas City area before moving to Florida in 2019. Cochran was a loyal and loving husband, father, grandfather and lifelong friend to many. He was passionate about the conservation of natural resources, which he championed through contributions to Ducks Unlimited, The Nature Conservancy and others. Thanks to Mr. Cochran's granddaughter, Heather Physioc, for contributing to this reporting.