Many of us pride ourselves on our ability to read weather, but rarely can we correctly guestimate any long-range prediction. What's the fall season in 2019 going to look like? Who the heck knows?
I do have a bit of knuckle polishing to do, however, for the offhand prediction I made at this time last year, fully eight months in advance of our annual prairie arrival. "I'm betting we break the mold this year and get back to an October that shows a little more character—a gamble I'm doubling down on," I said in this column in the April/May 2018 issue.
Lucky guess? For sure. But I was playing the odds based on several years of Octobers that had looked more like Augusts. I mean, when you are 10 miles from the Canadian border in late October and suffer heat waves that spawn massive thunderstorms, you have to wonder what planet you are on!
But last fall truly was different. On about October 12, the temperature in North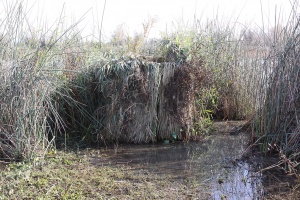 Dakota began to drop. For the next few days, lows were in the teens—the low teens on the 14th. In Saskatchewan it was colder—much colder. All those lazy, mid-migration ducks that had been basking in balmy October temps for years were suddenly forced off their game. The Central Flyway and parts of the Mississippi Flyway south of Canada started seeing the ducks they had been missing for the past few Octobers. To say the hunting was good is an understatement. For those in the right place, the time was ripe.
Of course, hunting pressure, highest at this time of year, soon wore out the birds that had moved in, and hunting, as it does, got a bit tougher. But unlike the late Octobers of previous years on the northern prairie, birds were available for those with the moxie and wherewithal to find them.
As the season wore on, the meccas in the midsection of the country, places like Missouri near the big refuges and Nebraska along the Platte River, saw some powerfully good hunting. The problem seemed to be in the far south, where hunters in Louisiana and Arkansas complained that the really cold weather came too late to benefit them with a strong push of birds.
In the Atlantic Flyway, nobody was bragging until things really got good in the second week of January. It was then that a massive cold front froze waters across a wide swath, sending birds to any open water they could find, including to the waiting arms of hunters from Pennsylvania to South Carolina.
Amid the West Coast's long seasons, mild weather made hunting less productive than it might have been. Hunters in Washington complained for lack of birds. California weathered a ho-hum season, seeming to be missing the mallards that had become a sizeable part of the bag in recent years, but closing strong on green-winged teal and wigeon. Overall, total numbers of ducks seemed to be down a bit.
What does it all prove? Ducks are always "somewhere." It's getting under them that's the issue.